You're ready to capture their life story.

Let's get
Started.
---
Time to choose which package is right for you.
The Chronicle - 2 hours of phone interviews
The Anthology - 4 hours of phone interviews
The Odyssey - 6 hours of phone interviews
All of our projects include: Immediate access to a printable gift card, a beautiful hardcover coffee table book, original audio recordings, and a digital copy of your book.
Imagine: In a few months, your loved one will open their stunning life story book.
Select Your Life Story Package
Our team of experts will take care of everything. Kick off our proven process with one click, and we'll go from Hello to Hardcover in as little as 8 weeks.
See Lauren's No Story Lost Experience
See Lauren's No Story Lost Experience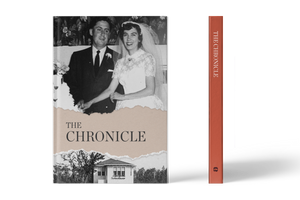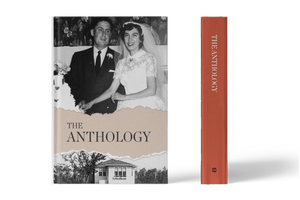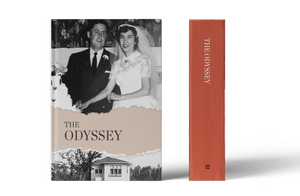 The Chronicle
_
The Anthology
(Most Popular)
The Odyssey
_
2 one-hour-long
phone interviews
4 one-hour-long
phone interviews
6 one-hour-long
phone interviews
12,000 words
24,000 words
36,000 words
24 photos included
48 photos included
72 photos included
$1,099 USD
$1,649 USD
$2,199 USD

Your family will be so happy that they could cry happy tears.
If not, we'll make it right or refund your money.
Our Process
From 'hello' to hardcover in as little as 8 weeks.
Welcome Call
We chat with you to learn more about your project
Interviews
Your parent enjoys fun, inspiring phone interviews
Design
Send us photos and choose colors, and we'll design your book
Print + Delivery
We'll professional print and ship the finished keepsake to your door
Reviews from Happy Clients
I wanted to get my dad's stories written down so I could read them. So I could keep them forever. So I wouldn't forget them. So I could share them with my future kids. When I read the first manuscript and the collection of his stories I cried happy tears.
I had a great time working with the No Story Lost team! They were so patient through our busy schedules, but took the time to work with us to make sure that the book we got on our dad was exactly how we wanted it. We are thrilled at the end product!
This was the perfect option for my dad who is great at story telling, but hunt & pecks at the keyboard. It turned out beautifully and is a treasure for our entire family!
Possibly the best money I've ever spent. My mom spoke to her birth mother for the first time in 30 years because of these guys. My parents are getting old and it's nice to know that some of their stories will be saved for future generations.
No Story Lost did an incredible job capturing my grandma's stories. As immigrants to Canada, they did a beautiful job tailoring questions and story prompts to capture my familys culture. Thank you for the timeless gift you have given my family, that will be passed through generations!!
We created a book for my mom's 60th birthday. We really enjoyed the process and love how the book turned out! Heather did a fantastic job interviewing my mom and guiding us through the entire process. The book is the perfect keepsake and will be cherished for years to come.
My experience with No Story Lost was wonderful from start to finish. Creating a book for/about my father was a lifelong wish but nothing I could have done on my own. Having a dedicated interviewer to record and organize the transcripts allowed for my dad's many stories to take shape into a fascinating, often funny, and very poignant narrative.
No Story Lost was a gift to me from my daughter. At first I wondered what on earth I would talk about, so I asked her to give me a few ideas. And then once the conversation started with the team at NSL the memories just started to pour out. It was fun reminiscing about so many adventures and family memories, many of which I'd kind of forgotten about. Working with the team at NSL helped make the process much easier than if I had ever tried to do this on my own. And the result is a beautiful keepsake book filled with a treasure trove of memories.
Unbelievably positive experience with No Story Lost. Highly recommend this as a family or holiday gift. The team is so easy to work with, have the process dialed, and these are family heirlooms.
I think this is the greatest gift of all....everyone has a story and everyone's journey is different...I can't imagine who will one day pickup my story and read it and feel the journey I experienced whilst on earth....I have done nothing special with my life but its about me/my thoughts...How wonderful for my descendants to know about me in my words....gives me shivers!